We Buy Houses
In New Orleans, LA
Get A GUARANTEED Fair All Cash Offer. We buy New Orleans, LA houses in any condition or price! Let us make you a fair no obligation all cash offer today!

No Fees. No Commissions. Put More Cash In Your Pocket!
Fill out the short form:
Our Process For Buying Your New Orleans, LA House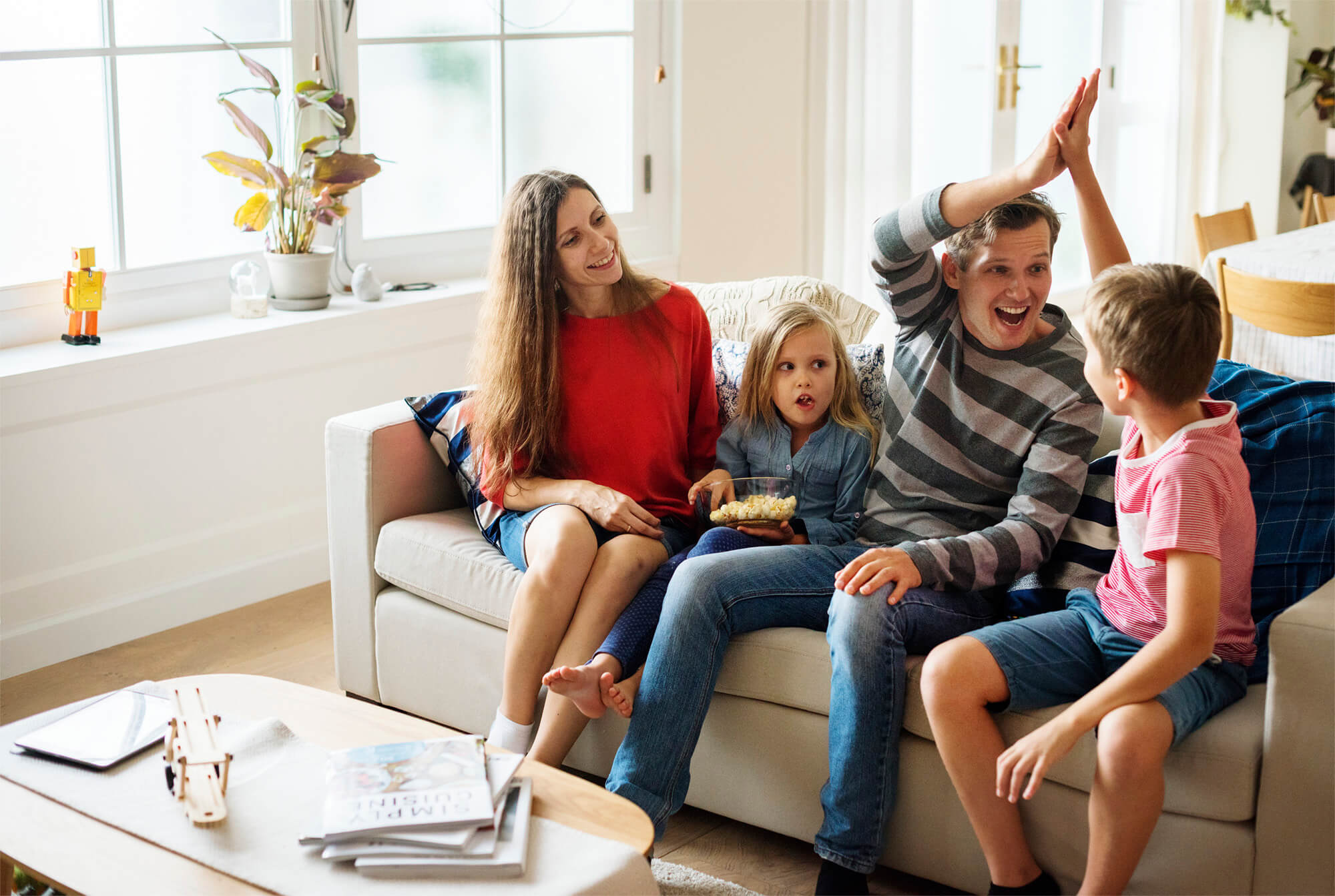 STEP 1 - Request Your Cash Offer
Submit your contact information below or call: 504-399-8111 to request an offer.
STEP 2 - We'll Make You A Cash Offer
We'll make you a fair, no-obligation, all cash offer in a as little as 24 hours.
STEP 3 - Choose Your Closing Date
We can close escrow and release funds via wire transfer or check within 14 days.
We Buy Houses in New Orleans
If you are looking to sell your house fast in New Orleans, Compass Property Group, LLC is here to help. We buy houses in any condition in New Orleans, Louisiana, and our home-buying experts are prepared to give you a fair, all-cash offer, along with a closing timeline that works with your schedule. Whatever the reason for needing to sell your New Orleans house quickly, we're committed to giving you the best possible experience. Contact us today to start the process of selling your home in New Orleans for cash!
Whether you're sick of dealing with pushy real estate agents or you're facing an unforeseen family emergency, Compass Property Group, LLC is ready to make you a fair offer for your home. We know each situation is different, and we will take the time to understand your unique selling needs. We are real estate investors, but we also deeply care for New Orleans and the people living here. If you are looking for honest cash buyers in New Orleans, reach out to us today.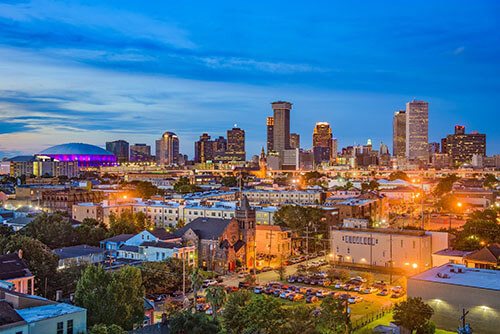 About Compass Property Group, LLC — Cash Buyers in New Orleans
Compass Property Group, LLC offers a variety of real estate solutions in New Orleans and the surrounding area. Founded by a husband and wife team in 2018, Compass Property Group, LLC uses the latest technology and systems to provide an array of services.
Since the beginning of the company, Michele and Thomas DeRoche have aimed to help people in New Orleans with their real estate needs. With years of experience and extensive knowledge of the New Orleans real estate market, Compass Property Group, LLC has the resources to buy houses with cash in New Orleans and fully renovate those that need an update. Through this process, they are able to help with the rejuvenation of the city's unique neighborhoods.
Whether buying or selling a home in New Orleans, Compass Property Group, LLC always operates on the values of integrity, continuous education, perseverance, passion and giving back to the community. We buy houses in any condition New Orleans in order to make a positive impact on the city we love.
No Fees. No Commissions. Put More Cash In Your Pocket!
Fill out the short form:
Our Services
Residential Redevelopment

Short Sales

Real Estate Reinvestment

Foreclosure Solutions
"Compass Property Group, LLC has the knowledge, resources, and experience to provide the best solution for virtually any real estate situation. The team is passionate about helping people. Whatever the situation, they will get the results you are looking for."
– Ronny L.
Known as the "Big Easy", New Orleans is much more than just Mardi Gras and Bourbon Street. This vibrant and culturally rich city is a major port and economic hub. However, the cuisine, music, architecture, people and annual celebrations truly do make New Orleans one of the world's finest destinations. As of 2017, the estimated population of New Orleans was 393,291 — making it the largest city in Louisiana. It is part of the greater New Orleans metropolitan area, which is comprised of approximately 1,275,762 people. It is a demographically diverse city, with a rich and fascinating history. It is home to one of the world's largest ports and much of the city's economy is centered around the maritime industry. However, tourism remains the most important part of the economy. New Orleans is also home to Tulane University.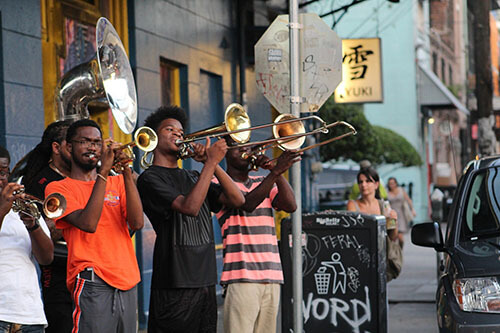 Just like the city itself, New Orleans real estate options are diverse and dynamic. There are historic neighborhoods full of eclectic homes, as well as communities offering new construction. From the French Quarter to the Garden District to the Warehouse District, New Orleans has a home or condo fit for every style and budget.
Remember, We Buy Houses With Cash New Orleans!
We buy houses with cash New Orleans, and we are currently ready to give you a fair, all-cash offer. There is no obligation to accept this offer, so don't hesitate to reach out today! It really is this easy to sell your house fast in New Orleans.
It's Never Been Easier To Sell Your New Orleans, LA House Fast
Sell With Certainty
When we come to an agreement, your home is guaranteed to sell.
No Out of Pocket
Unlike other services, there are no closing costs or commissions.
Close In 14 Days
Sell your house quickly in as little as 14 days or we'll work with your timeline.
Fair Cash Offer
Receive competitive cash offer for your home based on current values.
No Upgrades Needed
More work, means more hassle for you. We buy as-is, no repairs needed.
No Cleaning Needed
Even if you have a lot of junk, we'll handle all the cleaning for you.
List With A New Orleans, LA Realtor Or Sell To A Cash Buyer?
Average 4-6 months until closing
Uncertainty if your buyer will fall out of escrow
Multiple showings and inconvenient inspections
Realtor commissions, closing costs and hidden fees
Repairs, upgrades and trash removal
Close escrow in as little as 14 days
Peace of mind with a reliable cash buyer
Only one friendly visit from our team
No fees, closing costs or realtor commissions
No repairs, no cleaning, we buy as-is
We Buy New Orleans, LA Houses In Any Situation
Frequently Asked Questions
What types of properties do you buy?
We buy all types of houses including large houses, small houses, condos, inherited properties, fixer-uppers, turn keys, tear downs, homes in need of extensive repair, houses damaged by weather, foreclosures, land & even tenant & squatter occupied homes. We make it our goal to offer you a fair Price for your home and guarantee satisfaction when working with us. No matter your reason for wanting to sell your house we have the experience and resources to buy your house in a fast and efficient way you will be more than happy with. We have helped many people in your situation and look forward to taking the hassle and headache out of what may seem to be a monumental task.
How long does it take to get an offer?
Every situation is different so it depends, but it's not unusual to get an offer within 24 hours of us visiting your property.
Am I legally obligated to take your offer?
Absolutely not. The offer we make on your home does not have any legal obligation for you to take it. It is 100% free and can give you a good idea of what you can make should you choose to accept it.
My house is in foreclosure, can you still help?
Yes! And not only will we buy your house, but we can help you avoid any damage to your credit. You can get more information by calling us directly, as time is of the essence.
What if I owe more than the home is worth?
We can still purchase your home even if you owe more than it's worth. We have a complete system that will assist you in a successful short sale. Please call us if you have questions about this.
Will I have to pay any fees or commission?
No, we are private investors, and you will pay no fees or commissions. Our service is 100% free!
Call (504) 399-8111 now for a fair cash offer!
4209 Williams Blvd Ste. C
Kenner, LA 70065
info@compasspropertygroupllc.com