We Buy Houses
In Metairie, LA
Get A GUARANTEED Fair All Cash Offer. We buy Metairie, LA houses in any condition or price! Let us make you a fair no obligation all cash offer today!

No Fees. No Commissions. Put More Cash In Your Pocket!
Fill out the short form:
Our Process For Buying Your Metairie, LA House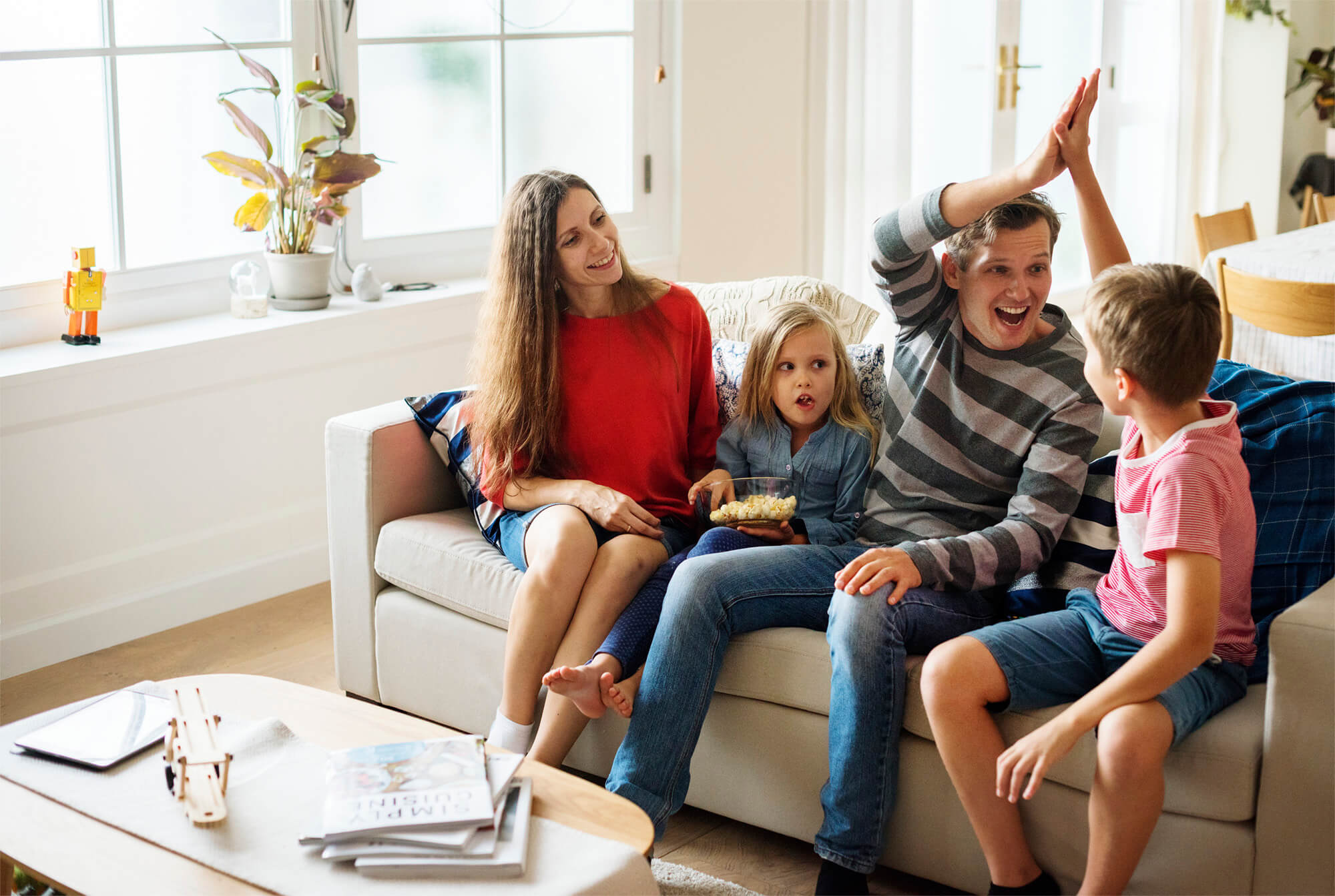 STEP 1 - Request Your Cash Offer
Submit your contact information below or call: 504-399-8111 to request an offer.
STEP 2 - We'll Make You A Cash Offer
We'll make you a fair, no-obligation, all cash offer in a as little as 24 hours.
STEP 3 - Choose Your Closing Date
We can close escrow and release funds via wire transfer or check within 14 days.
We buy houses Metairie, LA 
What do you do with a home that's too broken down or too ugly to sell? Why, you bring it to us, at Compass Property Group, LLC. If you have an ugly home in Metairie, LA, or a home that just needs a lot of work, we're interested in hearing from you. Roof problems, foundation issues, interior damage — it doesn't matter. We have the skills, experiences, and resources to fix your property.
We're willing to make you a cash offer on your property, regardless of its age or its condition. In Metairie, there are a number of homes that have experienced storm or weather damage, and many of them may not have been able to be fixed. You may have inherited a home that you need to sell quickly, or you may have a property that has just accumulated more damage than you can afford. We're not afraid of a project: contact us today for a fast, fair offer.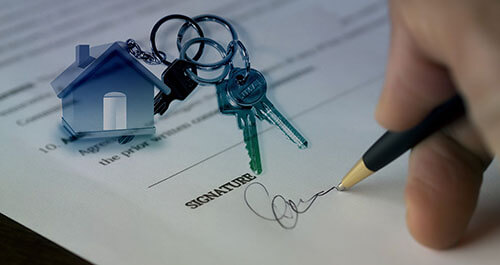 Do You Have an "Ugly House" in Metairie, LA?
Ugly houses, broken down houses, even houses in unlivable condition: we'll make an offer on them all. At Compass Property Group, LLC, we're looking for houses in as-is condition: we're looking for opportunities. The more damaged your house is, the more ideas we have for renovation and reconstruction! We have expert specialists on our team that can create warm, beautiful homes from nothing but the bare bones.
Too often, homeowners feel like they need to fix everything in their house and make it perfect before they can sell it. But here's a secret: most homeowners don't have the resources needed to make those repairs cheaply. Why should you spend $20,000 renovating your home to increase its listing price by $5,000? You'll only be losing time and money.
We have streamlined our construction and renovation process, so we can rebuild and renovate homes quickly and affordably. And that means we can afford to purchase broken, ugly homes and invest money into making them really shine again. If you have an ugly house, don't despair! Just call us, and we'll get you a fair offer.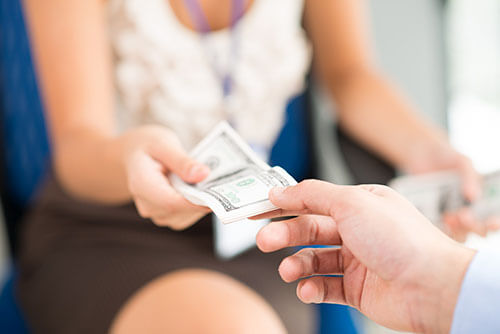 No House is Too Badly Damaged
It doesn't matter whether your Metairie house is damaged or heading towards foreclosure, we can make a fast, cash offer. Many buyers are unable to purchase homes that are badly damaged, because they need to apply for financing. Many mortgage lenders simply will not lend for a home that isn't in move-in ready condition.
But we don't need to rely upon mortgage lenders: we buy houses in cash. In Metairie, real estate values can range anywhere from $100,000 to $200,000 on average, with the median home values at $239,058. It can be difficult to sell a home in such a competitive market, especially if there are major repairs that need to be done. Rather than negotiating with buyers, you can get a fair price calculated by us.
No Fees. No Commissions. Put More Cash In Your Pocket!
Fill out the short form:
Our Services
Residential Redevelopment

Short Sales

Real Estate Reinvestment

Foreclosure Solutions
"Compass Property Group, LLC has the knowledge, resources, and experience to provide the best solution for virtually any real estate situation. The team is passionate about helping people. Whatever the situation, they will get the results you are looking for."
– Ronny L.
We're More Than Just a Real Estate Company: We're a Real Estate Community
At Compass Property Group, LLC we aren't just a company. We provide a valuable service in Metairie, LA. With history dating back to the early 1700s, Metairie is home to many older, historic homes. These homes often fall into disrepair, get foreclosed on, and remain outside of the housing market. As homes "age out" of the housing market and become condemned, it reduces the amount of homes available for the Metairie community.
We restore and rehabilitate old, ugly, and broken homes. We love homes that have a lot of history, personality, and charm. By reintroducing these homes into the market, we're able to save a little of Metairie's culture and history. We're able to work towards making sure that everyone in Metairie has the opportunity to become a homeowner and purchase an affordable home. After all, with vanishing home inventory, housing prices only go up.
And that means that we aren't just focused on making the most money or getting the best deal. We truly want to love and restore your ugly or old home, whether it's a starter home that you got attached to or an old family home that you just can't afford to renovate. We want to help you live the life that you deserve, with cash in hand.
Do you have an old or ugly home that you need to get rid of in Metairie, LA? Just contact us today and we can get started. We'll give you a fair offer as soon as possible, and you may be able to walk out the door with cash in a matter of days. There's no home that's too old, too broken, or too ugly for us to make an offer on.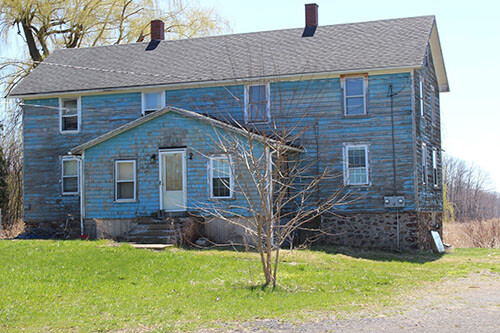 We Buy Houses for Fair Prices in and around Metairie
We buy houses at fair market prices. We don't profit from purchasing your house and reselling it as-is. We profit from adding value to your house after you sell it to us. We're able to calculate exactly how much your house is really worth: from there, we just want a fast, easy cash sale that's going to be satisfying to you. We get our clients through word-of-mouth and our sterling reputation. It's in our best interest to make sure that you're happy.
If you try to sell your home with a real estate agent, you're going to see your profit cut into by commissions. You'll need to renovate and stage your house. You'll have to negotiate with buyers. You'll even have to pay some costs associated with the closing, and potentially commit to repairs or concessions. These are all costs that we completely cut out. You can deal with us directly to get a fair deal in cash.
By streamlining the sale process, we're able to save both you and us money, and maximize the amount of profit that you can claim from your broken or ugly house. Don't waste time and money trying to renovate your property and sell it directly to buyers. Just contact us: we'll make an offer now.
It's Never Been Easier To Sell Your Metairie, LA House Fast
Sell With Certainty
When we come to an agreement, your home is guaranteed to sell.
No Out of Pocket
Unlike other services, there are no closing costs or commissions.
Close In 14 Days
Sell your house quickly in as little as 14 days or we'll work with your timeline.
Fair Cash Offer
Receive competitive cash offer for your home based on current values.
No Upgrades Needed
More work, means more hassle for you. We buy as-is, no repairs needed.
No Cleaning Needed
Even if you have a lot of junk, we'll handle all the cleaning for you.
List With A Metairie, LA Realtor Or Sell To A Cash Buyer?
Average 4-6 months until closing
Uncertainty if your buyer will fall out of escrow
Multiple showings and inconvenient inspections
Realtor commissions, closing costs and hidden fees
Repairs, upgrades and trash removal
Close escrow in as little as 14 days
Peace of mind with a reliable cash buyer
Only one friendly visit from our team
No fees, closing costs or realtor commissions
No repairs, no cleaning, we buy as-is
We Buy Metairie, LA Houses In Any Situation
Frequently Asked Questions
What types of properties do you buy?
We buy all types of houses including large houses, small houses, condos, inherited properties, fixer-uppers, turn keys, tear downs, homes in need of extensive repair, houses damaged by weather, foreclosures, land & even tenant & squatter occupied homes. We make it our goal to offer you a fair Price for your home and guarantee satisfaction when working with us. No matter your reason for wanting to sell your house we have the experience and resources to buy your house in a fast and efficient way you will be more than happy with. We have helped many people in your situation and look forward to taking the hassle and headache out of what may seem to be a monumental task.
How long does it take to get an offer?
Every situation is different so it depends, but it's not unusual to get an offer within 24 hours of us visiting your property.
Am I legally obligated to take your offer?
Absolutely not. The offer we make on your home does not have any legal obligation for you to take it. It is 100% free and can give you a good idea of what you can make should you choose to accept it.
My house is in foreclosure, can you still help?
Yes! And not only will we buy your house, but we can help you avoid any damage to your credit. You can get more information by calling us directly, as time is of the essence.
What if I owe more than the home is worth?
We can still purchase your home even if you owe more than it's worth. We have a complete system that will assist you in a successful short sale. Please call us if you have questions about this.
Will I have to pay any fees or commission?
No, we are private investors, and you will pay no fees or commissions. Our service is 100% free!
Call (504) 399-8111 now for a fair cash offer!
4209 Williams Blvd Ste. C
Kenner, LA 70065
info@compasspropertygroupllc.com